let's help each other
Persian American Cultural Society
انجمن فرهنگی ایرانی آمریکایی در سینسیناتی
Learn More
Join Us
Join the Association or Make a One Time Donation
Join us at our upcoming events
PACS is honored to have hosted the Cincinnati Persian Music Ensemble for an evening of Persian classical music on June 3. The talented performers put on a beautiful show for an enthusiastic audience at the University of Cincinnati's College-Conservatory of Music.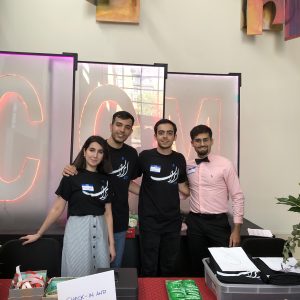 Our sincere thanks to our volunteers, who spent time before, during, and after the event to make sure everything went smoothly. Arezoo, Amir Hossein, Mehran, and Yusef checked in our guests and sold tickets and merchandise. Mercedeh set up the payment processing system. Shirin prepared the lovely floral arrangements for the stage, and Kathy helped with their transport. Neda bought snacks and water, and Yasmeen and Rick staffed the snack bar. The merchandise and snacks we sold, along with the floral arrangements we auctioned, helped raise additional funds for our organization.
Thank you to everyone who attended and showed their support for the ensemble and our community. We look forward to seeing you at our next event!
WHERE WE ARE
Cincinnati and Northern Kentucky
With more than three hundred members, we are commited to supporting one another and educating our fellow Americans on Iranian culture.
Gala events
Persian new year celebration
Poetry nights
Scholarship award ceremonies